1. I am thinking about my dear friend Ann. We became friends in nursing school and spent endless hours together studying, laughing, writing papers, studying, eating, crying and studying. She lost her husband to Cancer last week after a rather sudden diagnosis and short battle They were a wonderful couple who I have always and will always hold very dear in my heart. Thinking of you Ann.
2. I made these...
They were soooo good! We had them as our main dish with a side salad. Pat, the boys and I devoured them....I might have had three, they were so yummy! I will definitely be making these again.
3. I am reading this....
My favorite mail day is when I get this shinny, delicious magazine just for me.
4. I captured this....
It was post nap with a big bowl of M&M's sitting right next to him.
Owen liked..he liked a lot.
5. I want to make these....
A chocolate chip cookie stuffed with an Oreo.
And while I'm baking and stuffing, I want to make these too....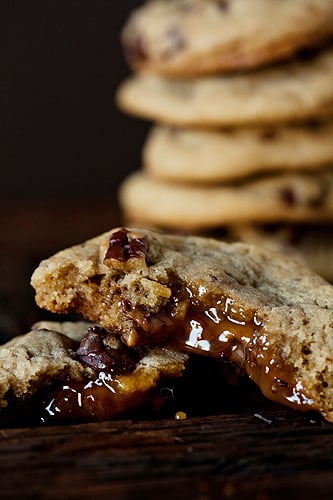 A chocolate chip cookie stuffed a Rolo.
6. I am dreaming of.....
Beautiful Kitchens.
7. I am making a few of these in red for Valentine's Day.....
8. I am organizing, purging, staging, cleaning and constantly picking up because we are....
After living in Michigan for two years, we are moving back to the Twin Cities area. Thank goodness! We are so excited to be back where we are from, near our family & friends, and in our comfort zone. After moving 5 times (4 different States) in the last 6 years, we are ready to put down roots and settle down in a place we love. Although we have created amazing memories on this journey, we are ready for
our forever home
(god, I hope so)
. So, if I start talking about sinks, knobs, pulls, barn doors, or carpet on here, I hope you understand...it's starting to get into my blood ;)